Do not sell or share my personal information
As described in our Privacy Policy, we collect personal information from your interactions with us and our website, including through cookies and similar technologies. We may also share this personal information with third parties, including advertising partners. We do this in order to show you ads on other websites that are more relevant to your interests and for other reasons outlined in our privacy policy.
Sharing of personal information for targeted advertising based on your interaction on different websites may be considered "sales", "sharing," or "targeted advertising" under certain U.S. state privacy laws. Depending on where you live, you may have the right to opt out of these activities. If you would like to exercise this opt-out right, please follow the instructions below.
If you visit our website with the Global Privacy Control opt-out preference signal enabled, depending on where you are, we will treat this as a request to opt-out of activity that may be considered a "sale" or "sharing" of personal information or other uses that may be considered targeted advertising for the device and browser you used to visit our website.
To opt out of the "sale" or "sharing" of your personal information collected using cookies and other device-based identifiers as described above, you must be browsing from one of the applicable US states referred to above.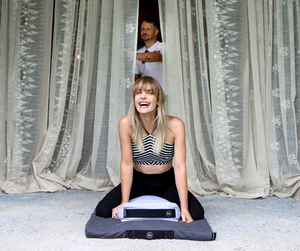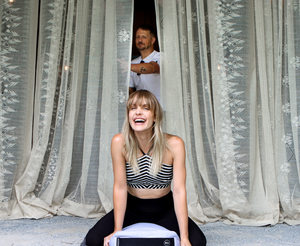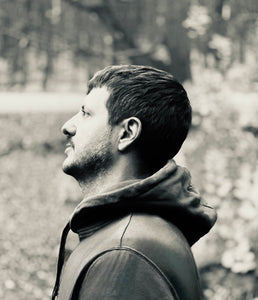 Who We Are
hangar south came to life in the beautiful region of the Eastern Townships, Canada. Our name comes from a very simple equation : location + the street name of our atelier.
While working in our hangar (fancy term for garage), I came to the realization that I absolutely had to share how I overcame anxiety and my magic tricks to diminish stress. If I could at least help one human in the process, it would all be worth it.
hangar south is a team effort with my life partner, film director and perfumer, Dominic Goyer (he/him).
I want to create a safe space to open the dialogue on mental health. Embark on this journey with us. My first advice : the best moment to get help is NOW. You are one of the lucky few who don't suffer from anxiety? Become an ally and learn about mental health.
- Michaël G-C (them-they-he-him)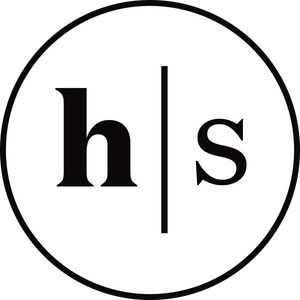 What We Do
hangar south is an inclusive company that is all about wellness and self care, done the right way : by focusing on inner beauty and strenght.
Our main goal is to promote wellness in all of its forms by focusing on holistic solutions to alleviate the effects of stress and anxiety. We also have the mission to eradicate stigmas about mental health, race, identity, gender, gender identity, social status and more. We do that by talking about it frankly without filters.
We create wellness products in Canada. Most of our production is made in the province of Quebec. We stricly use organic, health concious and sustainable materials and ingredients. We also promote wellness by offering what other brands do best.
We believe in offering a curated list of products and a blog that will both help us to go back to our senses and make all of us more human.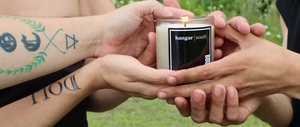 Bain de Forêt
Our first collection of luxury olfactory creations invites to a feeling of calmness and the creation of a meditative space.
We carefully handcrafted each product to ensure efficiency and high quality.
discover
Need to unwind?
Take a look at our curated selection of relaxing products