*Statements on the hangar south website/store have not been evaluated by Health Canada or the Food and Drug Administration. All product mentioned in blog articles or any product page are not intended to diagnose, treat, cure, or prevent any disease.
for more information, please contact us support@hangarsouth.com
need to unwind?
Take a look at our curated selection of relaxing products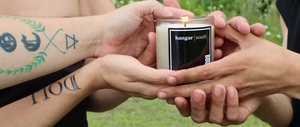 Bain de Forêt
Our luxury olfactory creations first collection invites to a feeling of calmness and the creation of a meditative space.
We carefully handcrafted each product to ensure efficiency and high quality.
discover