This Privacy Policy describes how Hangar South collects personal information from you, how we use it and to whom and under what circumstances we may disclose it. We are like you, and privacy is very important to us. When you provide personal information to us, you are consenting to the manner in which Hangar South collects, uses, discloses and otherwise manages your personal information, as set out below.
We collect personal information from you when you: (1) purchase products from us, whether online or in our stores; (2) register on the Site; (3) complete a survey; (4) participate in a sweepstakes or other promotion; (5) contact us; or (6) otherwise provide it to us. The information we collect may include your name, address, email address, telephone number, items purchased, date of birth, payment information and other information you may provide to us. We may combine the information we collect from and about you online with the information we collect from and about you offline.
As part of the standard operation of the Site, we may collect certain non-personal information from you, including but not limited to your browser type, operating system, IP address and the domain name from which you accessed the Site. In addition, we may collect information about your browsing behavior, such as the date and time you visit the Site, the areas or pages of the Site that you visit, the amount of time you spend viewing the Site, the number of times you return to the Site and other click-stream data.
Access to Your Personal Information
You may access any personal information you provide to us, correct or modify any such personal information, or direct us to make no further use of your personal information. To do so, please send us an email with your request to 
Info@Hangar South.ca
. In your request, please include your name and your email and postal addresses.
Information Use
We may use the information we collect from and about you for any of the following purposes: (1) to fulfill your requests for products and services and to keep you informed about your orders; (2) to provide you with targeted offers and advertising on the Site; (3) subject to the choices you have expressed to us, to contact you with information and promotional materials; (4) to contact you when necessary; (5) for market research and to review and improve our merchandise selections, customer service, online and offline operations and overall shopping experience; (6) to protect the security or integrity of the Site and our business; and (7) otherwise, with your permission.
We, or service providers acting on our behalf, may use cookies and web beacons to collect the non-personal information described above. A cookie is a small text file that may be stored on the hard drive of your computer when you access the Site. A web beacon is typically a one-pixel image, used to pass information from your computer to a website. We may also use cookies and web beacons to: (1) remember you when you return to the Site; (2) keep track of what you have in your online shopping cart; (3) provide you with customized content and advertising; (4) monitor Site usage; (5) measure the effectiveness of our advertising (both on our Site and on other sites) and emails; and (6) conduct research to improve our content, merchandise and services.
You are free to decline cookies, but by doing so, you may not be able to use certain features on the Site or take full advantage of all of our offerings. Check the 'Help' menu of your browser to learn how to change your cookie preferences. By declining cookies, you may also block certain web beacons.
We also work with service providers that use cookies and web beacons to collect information about your visits to the Site and to other websites and serve advertisements to you, across the Internet, based on that information.
When you return previously purchased merchandise or request a refund or exchange, you will be asked to give your name, address, phone number and the reason for the return. We collect this information to help prevent fraud and assist us in determining quality control issues.
Information Disclosure
We may disclose information collected from and about you as follows: (1) to our service providers and suppliers, if the disclosure will enable any of them to perform a business, professional or technical support function for us; (2) as necessary if we believe that there has been a violation of the Site Terms of Use or of our rights or the rights of any third party; (3) to respond to judicial process and provide information to law enforcement agencies or in connection with an investigation on matters related to public safety, as permitted by law, or otherwise as required by law; (4) in the event that our company or substantially all of its assets are acquired, your personal information may be one of the transferred assets; and (5) otherwise, with your permission. Please see It's Your Choice below.
It's Your Choice
If you would like to opt out of receiving direct mail, please contact us at 
support@hangarsouth.com
. Please include your name, your email and postal addresses and your telephone number. We will process your request within a reasonable timeframe, but you may, in the meantime, receive previously scheduled mail.
If you would like to opt out of receiving promotional emails from us, please follow the unsubscribe instructions located in each such email.
Security
We have implemented measures in an effort to safeguard the personal information in our custody and control, including only providing access to personal information to employees and authorized service providers who require such information for the purposes described in this Privacy Policy. We maintain reasonable administrative, technical and physical safeguards in an effort to protect against unauthorized access, use, modification and disclosure of personal information in our custody and control. Our service providers are not authorized to use or disclose your personal information for any purpose other than providing the services on our behalf or as otherwise required by applicable law.
To provide you with an increased level of security, online access to certain personal information may be protected with a password you select. We strongly recommend that you do not disclose your password to anyone. We will never ask you for your password in any unsolicited communication.
No data transmission over the Internet can be guaranteed to be 100% secure. While we strive to protect your personal information from unauthorized access, use or disclosure, Hangar South cannot ensure or warrant the security of any information you transmit to us on our sites.
Protecting Your Information
As part of our ongoing commitment to ensure that your shopping experience with the Web Site is protected, we will prosecute all unauthorized or fraudulent transactions to the fullest extent allowed by law.
Contact Us
If you have questions about this Privacy Policy, please contact us at 
support@hangarsouth.com
Copyright
All text, graphics, logos, button icons, images, audio clips, digital downloads, and data compilations -- both individually and as they are compiled on the site are the property of Hangar South and protected by International copyright laws.
Trademarks
The trademarks of Hangar South and each of our affiliates may not be used without our written permission. Trademarks or trade dress include the Hangar South name and logo, and other Hangar South products, services, and programs.
All other trademarks that appear on this Web Site are the property of their respective owners, who may or may not be affiliated with, connected to, or sponsored by us or our affiliates.
Errors and Inaccuracies
Our goal is to provide complete, accurate, up-to-date information on our Web Site. Unfortunately, it is not possible to ensure that any Web Site is completely free of human or technological errors. This site may contain typographical mistakes, inaccuracies, or omissions, some of which may relate to pricing and availability, and some information may not be complete or current. We reserve the right to correct any errors, inaccuracies or omissions -- including after an order has been submitted -- and to change or update information at any time without prior notice. We sincerely apologize for any inconvenience this may cause.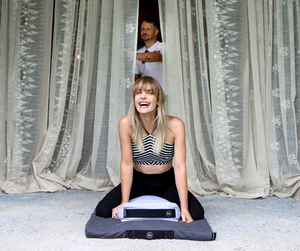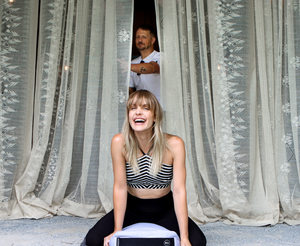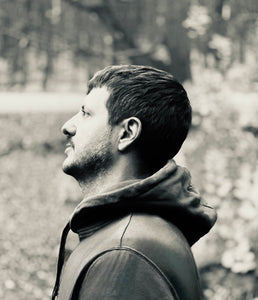 Who We Are
hangar south came to life in the beautiful region of the Eastern Townships, Canada. Our name comes from a very simple equation : location + the street name of our atelier.
While working in our hangar (fancy term for garage), I came to the realization that I absolutely had to share how I overcame anxiety and my magic tricks to diminish stress. If I could at least help one human in the process, it would all be worth it.
hangar south is a team effort with my life partner, film director and perfumer, Dominic Goyer (he/him).
I want to create a safe space to open the dialogue on mental health. Embark on this journey with us. My first advice : the best moment to get help is NOW. You are one of the lucky few who don't suffer from anxiety? Become an ally and learn about mental health.
- Michaël G-C (them-they-he-him)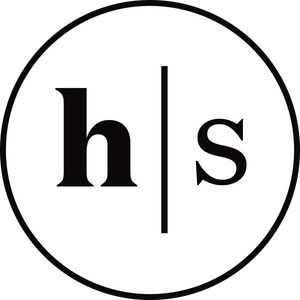 What We Do
hangar south is an inclusive company that is all about wellness and self care, done the right way : by focusing on inner beauty and strenght.
Our main goal is to promote wellness in all of its forms by focusing on holistic solutions to alleviate the effects of stress and anxiety. We also have the mission to eradicate stigmas about mental health, race, identity, gender, gender identity, social status and more. We do that by talking about it frankly without filters.
We create wellness products in Canada. Most of our production is made in the province of Quebec. We stricly use organic, health concious and sustainable materials and ingredients. We also promote wellness by offering what other brands do best.
We believe in offering a curated list of products and a blog that will both help us to go back to our senses and make all of us more human.
Contact Information
Customer Service
Wholesale Inquiries
Need to unwind?
Take a look at our curated selection of relaxing products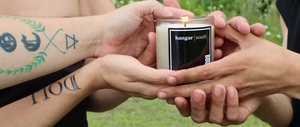 Bain de Forêt
Our first collection of luxury olfactory creations invites to a feeling of calmness and the creation of a meditative space.
We carefully handcrafted each product to ensure efficiency and high quality.
discover